YB KOAY TENG HAI - Adun Pulau Tikus, Penang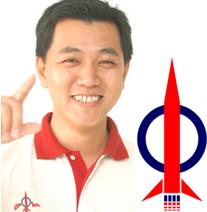 HOPE, JUSTICE, HARMONY
We are dedicated to providing you effective services to xxxxxxxxxxxxxxxxxxxxxxxxxxxx xxxxxxxxxx xxxxxxxxx. . . .

Our concept of open xxxxxxxxx xxxxxxxx xxxx xxxxxxxxxx xxxxxxxxx xxxxxxxxx xxxxxxxx xxxxxxxxx xxxxxxxxx xxxxxxxxxxxx xxxxxx xxxxxxx.
OUR ONJECTIVES AND MISSION-
Our Objectives The vision of the party is to establish a peaceful and prosperous social democracy that can unite its disparate races and diverse religions and cultures based on:
1. a Malaysian Malaysia concept by forging Malaysian race with universal moral values,
2. offering equal access and opportunity;
3. democractic governance and rule of law;
4. creating wealth and distributing wealth equitably; and
5. fighting against corruption.
The Mission of the DAP Our mission is to make a difference in the lives of Malaysians by bringing about positive changes. To do that leaders and members must be united, have a vision focused on our ideals and principles, congregate talented people who are - economically competent; and with the ability to deliver efficient management of the civil administration.

ANNOUNCEMENTS & SUGGESTIONS

Announcements.
An announcement report based on Power Point format.
Complaints ONLINE
... send your complaints for a quick response from us.
LOCATION OF SERVICE CENTRE